Human Resource Development is the structure for helping students to expand their individual and organizational skills, knowledge, and abilities so as to enhance their personality as well as assist them to get placed in an organization which has a worldwide presence. East West College of Engineering is one of the very few colleges where the concept of HRD has been implemented and proved successful. Human Resource Development is genuinely functioning to empower students with various qualities and skills to achieve professional and personal excellence. The HRD is playing a major role in transforming the students to the expectations of the industry. All the students are informed about the necessity of maintaining good academic scores and are motivated regularly to achieve the same. Training programs and industry related seminars are routine and the students are exposed to these kinds of programs from the very first day they step into our institution. These programs along with mock tests, both offline and online, have been made mandatory and evaluation procedures are followed which are in line with those required by the corporate world. They are being prepared to be individuals with logical and analytical skills and with excellent practical knowledge with commendable communication skills. The Human Resource Development Department at EWCE strongly believes in engineering young minds to be disciplined, dedicated and determined so that in future they will confidently, capably and undoubtedly steer organizations towards growth, prosperity, and excellence dynamically.
Vision
"Providing a platform to transfer student's dream of getting employed into reality"
Mission
To strengthen the college & industry interaction.

Talent-based improvement of employable capabilities.

To be among the top most preferred institution for campus placement.
Placed Students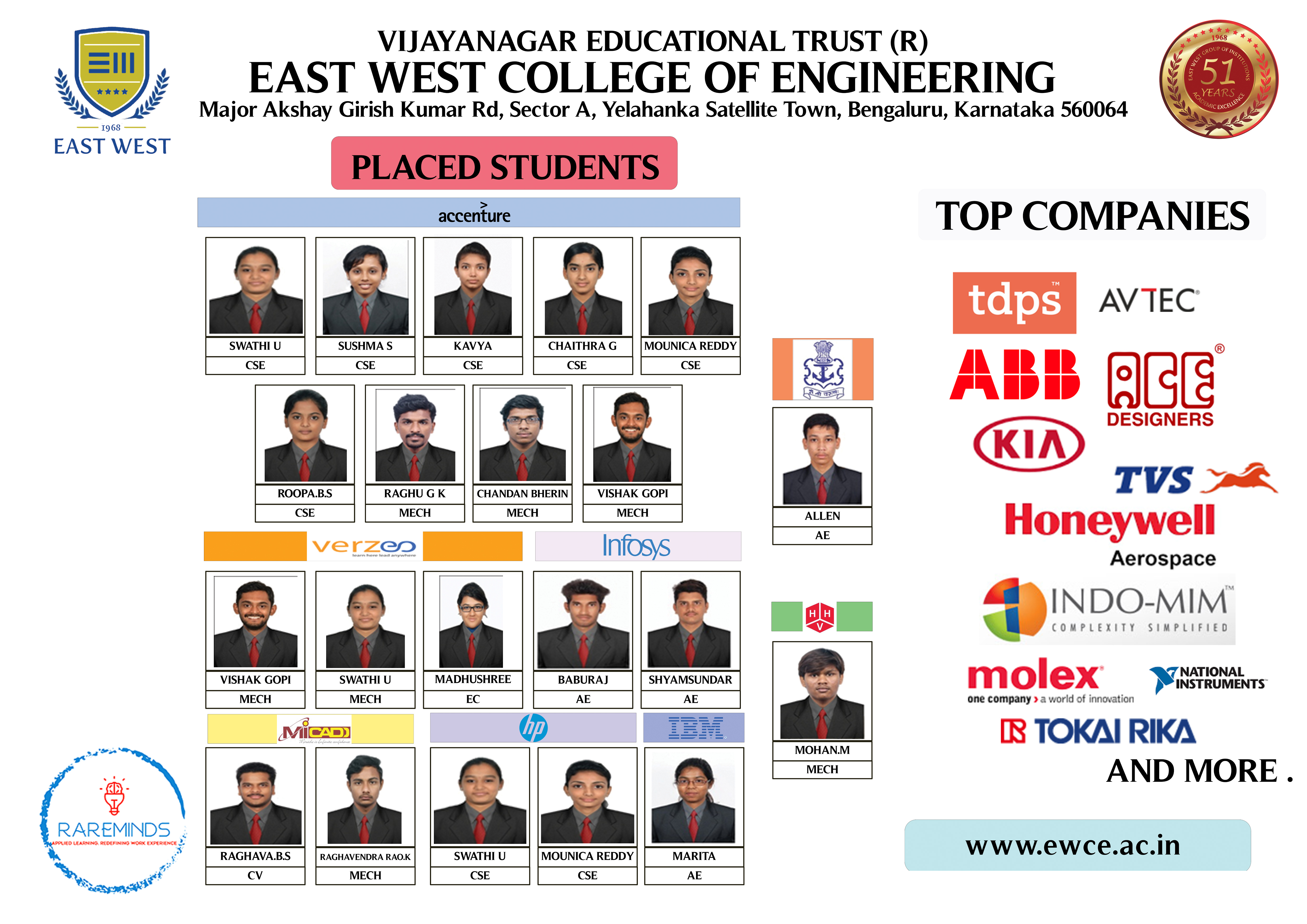 Pre-placed Students